Join Us --- >
SPEAKER IMPACT SUMMIT
Messages that impact business, health, weath and life...
Brought to you by Speakers Need to Speak we have gathered the best of the best to share, show and offer the best of their tools and tips so you can be impacted and make an impact!

April 10, 2021 - 11am to 7pm EST
---
General Registration ($0)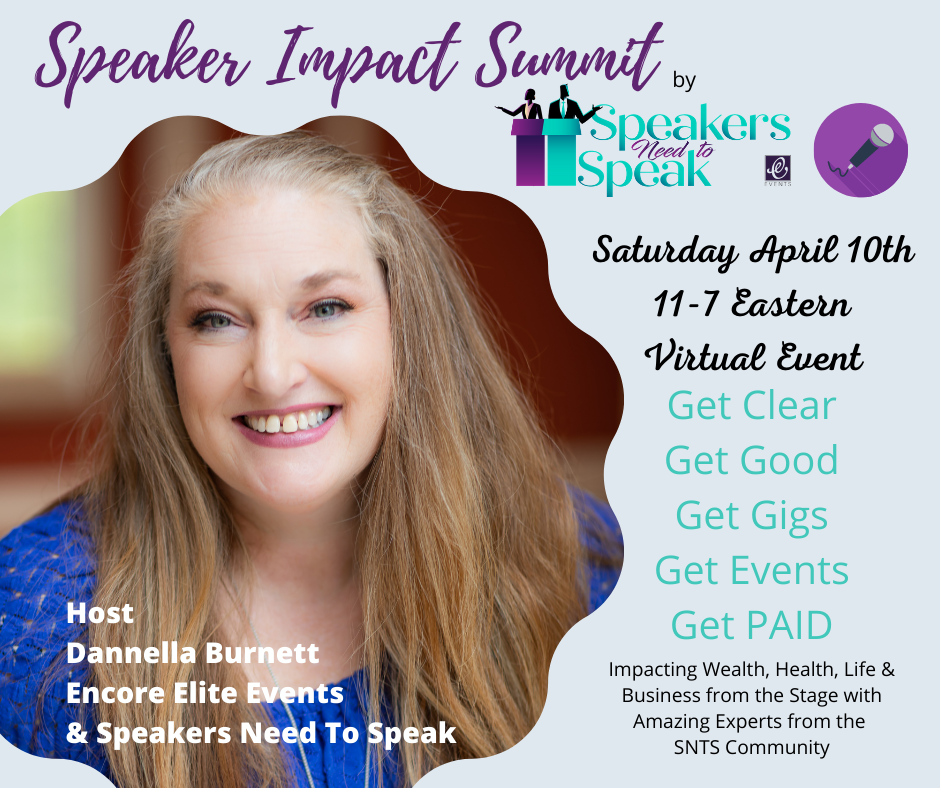 ---
Hosted by Dannella Burnett
and featuring experts you know and need to know.
---
New platforms for speaking and making an IMPACT from the STAGE...

How to Find Speaking Gigs?

Is Virtual Here to Stay?

Speaking for Free, Fee Paid or Fee Received - what's best and why

How to get started?

What tools do you need as a Speaker?

and hear from Subject Matter Experts on a variety of topics 
---
Don't Miss Out On This impact summit event



Impact Your Business, Health, Wealth & Life today and learn how you can make an impact!
---